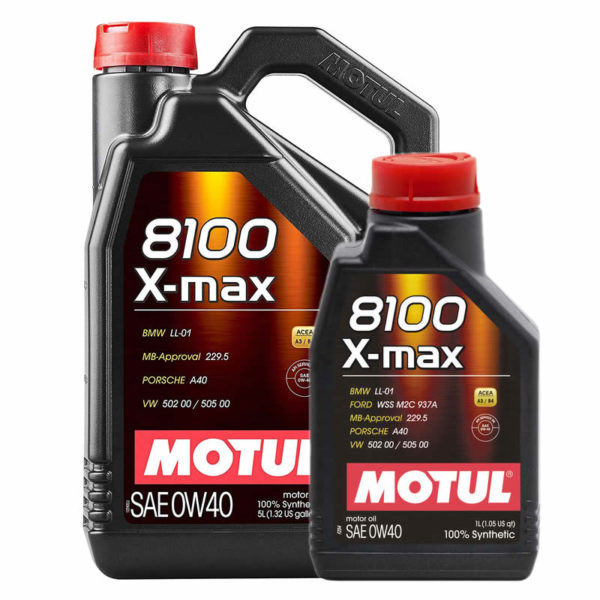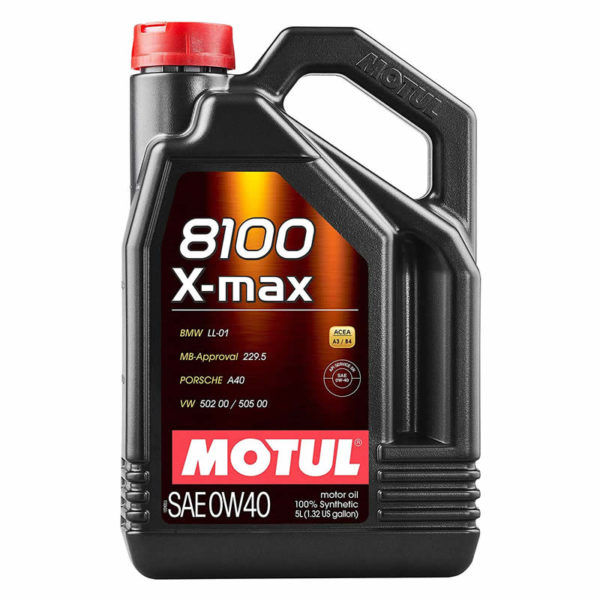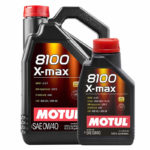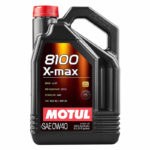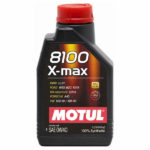 Motul 8100 X-Max 0W-40 Fully Synthetic Engine Oil
£12.89 – £48.89
100% Synthetic high performance Gasoline and Diesel engine oil for powerful and recent cars, requiring high HTHS and mid SAPS oils. Compatible with catalytic converters. Meets all the very demanding requirements of performance set by OEMs. Provides a perfect balance between fuel economy linked to its viscosity grade and outstanding lubrication performance.
Description
Additional information
Approvals
Description
Motul 8100 X-Max 0W-40 Fully Synthetic Engine Oil
Motul 8100 X-max 0W-40 Fully Synthetic Engine Oil is a high performance, 100% Synthetic lubricant featuring Full SAPS (Sulfated Ash, Phosphorous, Sulfur) technology, specifically designed for powerful and recent cars fitted with large displacement engines.
Suitable for Petrol or Diesel engine with direct or indirect injection, with or without turbo and super chargers. Multipurpose product featuring numerous car maker approvals, especially recommended for vehicles still under warranty. Compatible for catalytic converters.
Motul 8100 X-max 0W-40 has gained approvals from numerous manufacturers including MERCEDES BENZ, PORSCHE, VOLKSWAGEN, NISSAN, JAGUAR, LAND-ROVER, etc…
If your are not sure if the engine oil is suitable for your car then please contact us
Motul 8100 X-max 0W-40 is sold in 1 litre and 5 litre bottles
Additional information
| | |
| --- | --- |
| Weight | N/A |
| ACEA | A3/B4 |
| API | SN |
| Brand | Motul |
| Product | Engine Oil |
| Size | 1 x 1 Litre, 1 x 5 Litre, 2 x 1 Litre, 2 x 5 Litres, 3 x 1 Litre, 4 x 1 Litre |
| Viscosity | 0W40 |
STANDARDS ACEA A3 / B4
API SERVICE SN
APPROVALS
MB-Approval 229.5
PORSCHE A40
VW 502 00 – 505 00
SPECIFICATIONS
PERFORMANCES
BMW Long-Life 01 (For model year up to End of 2018 only)
FIAT 9.55535-Z2